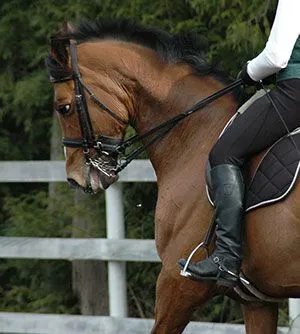 REQUIRED PAPERWORK
We highly recommend you check all show requirements well in advance to make sure you have all required paperwork.
Coggins Test: In New York, any horse traveling off of the farm, needs a current negative test for EIA (equine infectious anemia) within the last 2 calendar years. If traveling to a show out of state, you may need a Coggins no more than 1 year old.
Health Certificates: Any travel out of state or to certain facilities requires a certificate of health. This test is meant to minimize the risk of spreading infectious diseases to or from your horse. Health certificates are generally good for 30 days from the time the horse is evaluated. For a better idea of specific state requirements you can visit: USRider.org.
Proof of vaccination
Rabies certificates are often required for shows and state parks.
EHV-1,4 Some shows are now requiring proof of vaccination for Equine Herpes Virus (Rhinopneumonitis). Even though there is cross protection for all the EHV virus vaccines (protect against EHV-1 and 4), you may be asked to have proof of vaccination with a vaccine specifically labelled for EHV-1 and 4.* Please carefully review all the show requirements and make sure that you have received the appropriate vaccinations well ahead of your travels to avoid last minute vaccinations. If you plan on shows requiring the EHV 1,4 vaccination please notify us in advance of vaccination time.
*HITS shows currently require proof of EHV 1,4 vaccination.
---
Emergency and First aid
Any time you travel on the road, make sure you have handy our phone number 585-749-9572 as well as a list of veterinarians you may need to call in case there is an accident or problem while in transit. A list of AAEP (American Association of Equine Practitioners) is available by clicking here. Have the show veterinarian number as well once you arrive at the grounds.
In addition, you should have equipment that can get your horse out of a trailer accident (crowbar, knife, hammer) as well as bandage material (leg cottons, Vetrap® , gauze pads and gauze rolls), cleaning material (Betadine® or Nolvasan® scrub, isopropyl alcohol or sterile saline and gauze 4x4 or cotton), thermometer, stethoscope, flashlight, and phenylbutasone/ Banamine® .
---
USEF Drug Rules
Knowing the drug rules and restrictions are critical to making sure you do not violate the drug rules of the show you are competing at. Violations, even if by mistake, can be serious resulting in fines in the thousands of dollars, loss of winnings and suspension from showing.
Links to common drug guidelines are provided below. Please check regularly, since they are regularly updated.
Downloadable USEF Medication report form https://www.usef.org/_IFrames/Drugs/MedicationReportForm/
NRHA Drug rules (Note the handbook is large and once downloaded use "Ctrl" plus "F" and type in "drug"