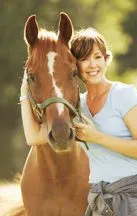 At TVA we all became equine veterinarians for many reasons, but first and foremost, is our love for the horse. Delivering compassionate care of the highest quality is what we aim for every time we see your horse. Our services include:
Chiropractic evaluation and treatment (NEW) Routine care (annual exams, vaccinations, parasitology and dentistry)
Lameness/ performance issues
Medical evaluations and treatment
Acupuncture
Field surgery
Advanced dental procedures, including molar and incisor extractions
Emergency medicine

Getting to the correct diagnosis is critical. The first step is to listen to you, the owner. This takes time, but is one of the most important steps in reaching a diagnosis. Secondly, we perform a thorough evaluation. Finally, when needed, we can use some of the most advanced diagnostic equipment available in the field including digital radiology, digital ultrasound and video endoscopy to pinpoint the issue.

Finally, once a diagnosis is made, we offer a range of treatment options including medical treatment and surgical referral. Performance horses can get targeted joint therapy with traditional medications as well as regenerative medicine (Stem cell, PRP, IRAP), shock wave and acupuncture.

IRAP Acupuncture points